Discover the top UK universities for distance learning courses. Earn your degree from prestigious institutions with flexible online programs.
This blog post regarding the top thirteen UK universities for enrolling in distance learning courses will guide you through. Follow the guide carefully to be better informed.
Additionally to the list of top 13 UK universities for distance learning, further research has been conducted to identify which universities from the list offer online courses at various levels.
Read also: NOUN Change of Course Procedure for All Students.
Top 13 UK Universities for Distance Learning
University of Oxford
University of Cambridge
University of Edinburgh
University of Manchester
King's College London
University of Birmingham
University of Glasgow
University of Sheffield
University of Leeds
University of Warwick
University of Nottingham
University of Aberdeen
Open University
Now, let's discuss these universities briefly.
Overview of the Best UK Universities for Distance Learning.
Open University UK
Open University UK is a renowned institution offering online courses across various disciplines. Their online courses cover business, engineering, healthcare, and social sciences. They provide over 200 undergraduate and postgraduate courses accessible to students worldwide. Employers and educational institutions in the UK and globally widely recognize Open University UK certificates, diplomas, and degrees.
University of Oxford
Oxford is a world-leading learning, teaching, and research epicentre and the oldest English-speaking university. The Department for Continuing Education at Oxford oversees the delivery of online courses in various subjects. Students can pursue studies available on the university's course catalogue. Oxford's online master's programs focus on History, Archaeology, Urban Development, Medical Sciences, and research degrees.
Related: How to Start Affiliate Marketing as a Student in the UK.
University of Cambridge
Ranked as the second-best university globally, the University of Cambridge is a leading institution for earning a recognized online degree. The Institute of Continuing Education (ICE) at Cambridge oversees distance learning and offers complete, award-bearing university courses online during the 2023-24 academic year. Cambridge offers online courses in Creative Writing, History, International Relations, Business, and various short courses and postgraduate degree programs for undergraduates.
University of Edinburgh
Ranked 15th globally, the University of Edinburgh is a top choice for online programs at different academic levels. The university offers online degrees at masters, diploma, and certificate levels and short credit-bearing courses. The list of online postgraduate degree courses offered by the University of Edinburgh is extensive, ranging from Medical Sciences to Law, International Development, Medicine, Education, History, and Cultural Studies.
University of Manchester
The University of Manchester is another leading UK institution providing online degree opportunities to students worldwide. They offer a range of relevant courses through their well-established distance learning program. Some available postgraduate courses you can study online at the University of Manchester include aspects of Business Administration, Law, Education, Medical Sciences, Engineering, and Real Estate. The university also offers blended courses, including face-to-face teaching, providing students with the Manchester in-person experience.
King's College London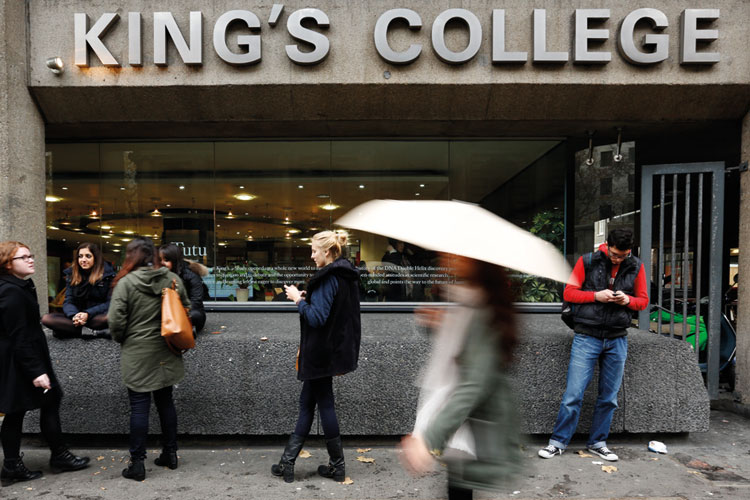 King's College London offers postgraduate courses online that are globally accessible with a reliable internet connection. The teachers at this prestigious institution are globally acknowledged and provide the highest education to their students. The university offers online postgraduate courses, such as Public Health, Psychology, International Corporate and Commercial Law, Marketing, International Affairs, Applied Neuroscience, Global Finance, and Banking. King's College London also provides short online courses for learning new skills, pursuing interests, and advancing careers.
University of Birmingham
The University of Birmingham is a leading institute in the UK and an institution delivering world-class online studies to students worldwide. The university provides a span of online learning courses, permitting students to learn in their comfort. Their world-class academics teach their courses, providing students with valuable knowledge and skills.
Top Universities in the UK for Distance Learning Courses.
Below are more top universities in the UK offering distance learning programs:
University of Glasgow
Studying online with the University of Glasgow allows you to earn a globally recognized degree from a world top 100 Russell Group university with the flexibility to fit busy professional lifestyles. Their online postgraduate programs have the same level of work as on-campus programs, and the qualifications you earn hold equal value.
University of Sheffield
Sheffield Uni is one of the prominent universities in the UK. The university offers various educational programs for students on-campus and online postgraduate courses for professionals who wish to further their studies or up-skill.
University of Leeds
Online courses at the University of Leeds are led by top academics, offering various topics. They also provide a range of short online courses, best known as "Massive Open Online Courses", on websites like FutureLearn and Coursera.
University of Warwick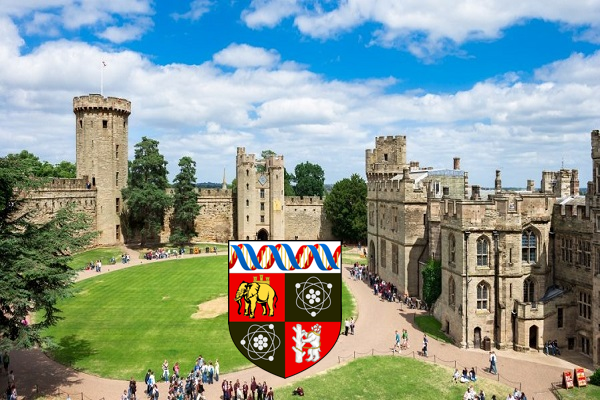 The University of Warwick UK offers online courses that cater to people aspiring to extend their education and enhance their skills. Their online courses cover various subject areas, including business and data science.
University of Nottingham
The University of Nottingham proposes various online courses in subjects, including business, engineering, healthcare and social sciences. These courses are delivered through the university's online platform, utilizing interactive and engaging learning resources.
University of Aberdeen
The University of Aberdeen is a respectable public research university in Scotland, proposing online master's courses for researchers who cannot attend full-time on-campus programs. Master's programs online provide excellent learning opportunities with skilled instructors who are professionals in their fields.
Recommended For You: